Cloud Managed Services
Modern day companies are aware of the positive impact on digital transformation solutions and private cloud migrations.
However, administering and managing these cloud operations requires investments in infrastructure, technical expertise, software and staff which only few large companies can afford.
To manage the expenditure, the most practical option, is to employ a reliable Managed IT Services Provider to manage cloud platforms, applications, and tools.
Affluent is reputed as a client-focused dedicated firm, to offer cloud and other managed services to all the enterprises in the market.
We work hand in hand with your IT team/business groups to manage cloud activities, including maintenance, software/ hardware technology upgrades, processing bugs, disaster recovery.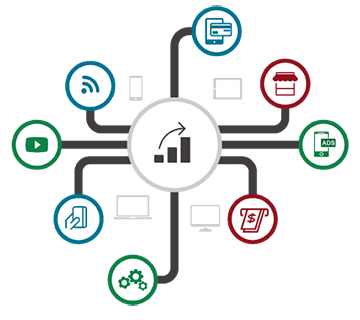 Our Cloud Management Platform
Our cloud management platform is the comprehensive SaaS platform for lifecycle management of IT operations. lifecycle management of IT operations is the set of capabilities that is required to operate your IT environment from "A to Z" ensuring your business has highly available infrastructure, applications and has maximum value from its technology investment.
Affluent's Cloud Managed Services include
Mobile application support
Automated business processes
Disaster recovery
Virtualization
Centralized network solutions and applications
24/7 security and remote services
Affluent's Cloud Managed Services elements