Security As A Services(SaaS)
Data is a vital part of any organization. The constant evolving security threats have urged companies to pay special attention in preventing data loss and its flow. Affluent's security services help companies in managing and protecting data for the entire data lifecycle.
Our data security solutions help companies in crafting a roadmap to achieve maximum protection against data or security breaches. We help companies in protecting and managing their data at various stages like: data at rest, data creation, data in use and data destruction.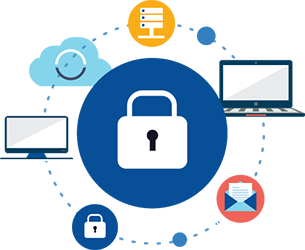 Our Data Security Services includes
Benefits of Data Security Services
Customized Security
Large experience in complex security deployments
Standardization
Security training and awareness of administrators and users
Tools to deploy the security on the environment
Continuous check of the Internet perimeter for vulnerabilities
Team of security specialists available for new projects
24*7 Support