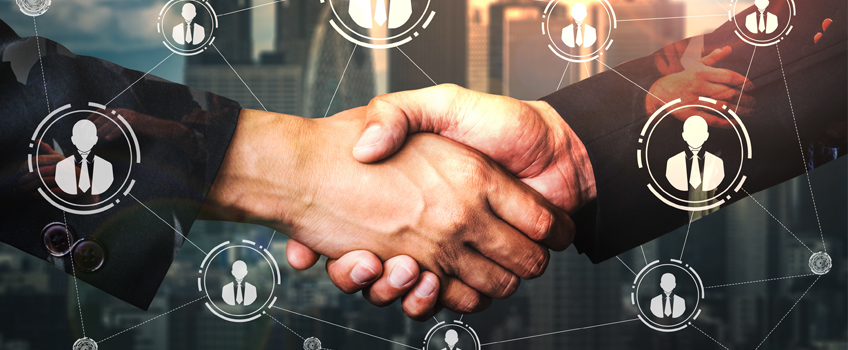 India is currently ranked as the 13th largest market in the staffing industry and is poised to be the 6th largest market by 2025.
The IT sector is arguably the largest within the Indian Staffing industry and will continue to be a significant contributor to the predicted growth. This is the time for business owners and key leadership personnel to think strategy. Here are some key elements to think about:
THINK DISRUPTION
Simply put, disruption are unexpected changes that affect your business. Disruption is now a way of life and if you want to grow exponentially, you must start by taking a disruptive review of your business model today. Leaders must have a long-term view rather than be satisfied with short term profits. Many companies lose out by waiting for complete clarity in a disruptive environment. How can you as a leader ensure that you are ready to face this challenge?
Know your customers: As more and more millennials enter the job market, the outlook towards employment will change. Talent acquisition strategies need to reflect these changes and recruiters must be well trained to connect with this generation.
Know your clients: Develop robust processes to establish solid client relationships. Train your recruiters to nurture relationships and ensure that they feed you with industry relevant information. Many international staffing firms are creating differentiators by offering holistic solutions to clients.
"We can raise the talent bar, but you have to do something different. You can't do what you are currently doing today."
Lou Adler, CEO, Adler Group.
THINK EMPLOYEES
Candidates and clients are important; but the business cannot grow without employees. As the industry grows, the demand for trained employees will also grow. Companies must work harder and innovative HR initiatives must be implemented to retain their talent pool. Focus on factors such as office aesthetics, flexible hours, continuous learning programs, mentoring, growth opportunities etc. go a long way in building your brand as the "Employer of Choice."
"Train people well enough so they can leave, treat them well enough so they don't want to."
Richard Branson, Founder, Virgin Group.
THINK TECHNOLOGY
Investment in relevant IT solutions help improve overall business efficiencies. Almost all areas of staffing be it prospecting, client engagement, account management, candidate selection/ screening benefit from advances in technology. Recruiters can then play a more consultative role rather than a transactional one.
Candidate Relationship Management System (CRM): Even if you are using a great ATS (Applicant Tracking System), a relevant CRM is a sound investment. It allows recruiters to quickly sift through a pool of passive and past candidates and offers a structured approach to manage existing candidates. It helps you to manage your marketing campaigns too!
Data Driven Metrics: Proactive staffing organizations are using HR analytics to bring about significant improvements in quality of hire, cost-to-hire and time-to-hire. With HR analytics, you can streamline the sourcing process; measure the impact of your brand, generate business intelligence reports and plan your business strategies.
Artificial Intelligence (AI): AI may never replace humans, but they can markedly help in increasing productivity. AI can help sift the recruiter sift through hundreds of resumes in a fraction of time. Need help in optimizing the job ad budget or to predict the best job boards? AI is here to help. Many companies already use chatbots to provide the first layer of customer support; but they are also finding uses in the tedious pre-screening process; monitoring employee issues and in employee learning programs.
"The goal is not just to put technology in, but to change your business with it"
Steve Levenkron, Chief Information Officer, Addison Group
THINK BRANDING
It is a crowded marketplace out there and the talent pool is limited, and the winner is the recruiter who can convince candidates and clients to choose their company over the rest. While much depends on the persuasion powers of the individual, the process can be strengthened by having a strong brand that has instant recall among the candidates and clients. Apart from the usual strategies, consider the following to build your brand:
Content Marketing: Create highly targeted content suited to your audience. Leverage different types of content like blog articles (such as this one!), white papers, eBooks, infographics, videos etc.
Event Marketing: Job fairs, Knowledge conferences, Strategy conclaves are all great forums to strengthen your brand.
"I tell clients: brand or be branded. And if they aren't branding, tell your C-suite that they are saying one of the three things: 1) We have nothing to say 2) We have something to hide 3) We are not technologically savvy."
J.T.O'Donnell, CEO & Founder, WorkItDaily.com
THINK SOCIAL MEDIA
Any company worth its name uses social media; but how many companies use them effectively? To stay relevant, companies must make adequate investments in social recruiting. Leaders must take a hard look at their current social media mix to ensure that they are present on the platforms frequented by their potential candidates.
"Social media allows you to make your jobs more human. Tell talent about the people behind your products. Trust your recruiters to be digital warriors. Don't second guess it."
Celinda Appleby, Digital Media Program Manager, Hewlett-Packard.
END NOTE
Think Growth! Business growth will happen if all the stake holders: candidate, client and consultant become your unofficial brand ambassadors.
"Be proud of the sector. Be uncompromising in your adherence to your vision and mission and equally importantly to your values. Ensure the candidate, client and consultant journey with your business remains a mutually enriching and empowering one. Be bold and think long term in your investment in people and processes. Never has authenticity been more of a differentiator in business and within the sector." Suhail Mirza, Executive Whole Life Coach & Keynote Speaker.